Donnerstag, 22. Juli 2010

Miss Charlotte Kemp Muhl by Bec Parsons.
Eingestellt von

Alie
um 21:56
0 Kommentare

Montag, 19. Juli 2010
Some promo for some great blogs I found recently :)

1) Livingdoll
I love how she combines her clothers and she has one of the greatest shoe collections I have seen.



2) Maffashion
I'd like to wear almost all the outfits she posts

(ok, if they'd fit me)

and I think the photos are the greatest. Not only the ones of herself, but also these in her "mix" posts.



tbc.
Eingestellt von

Alie
um 16:30
0 Kommentare

Freitag, 16. Juli 2010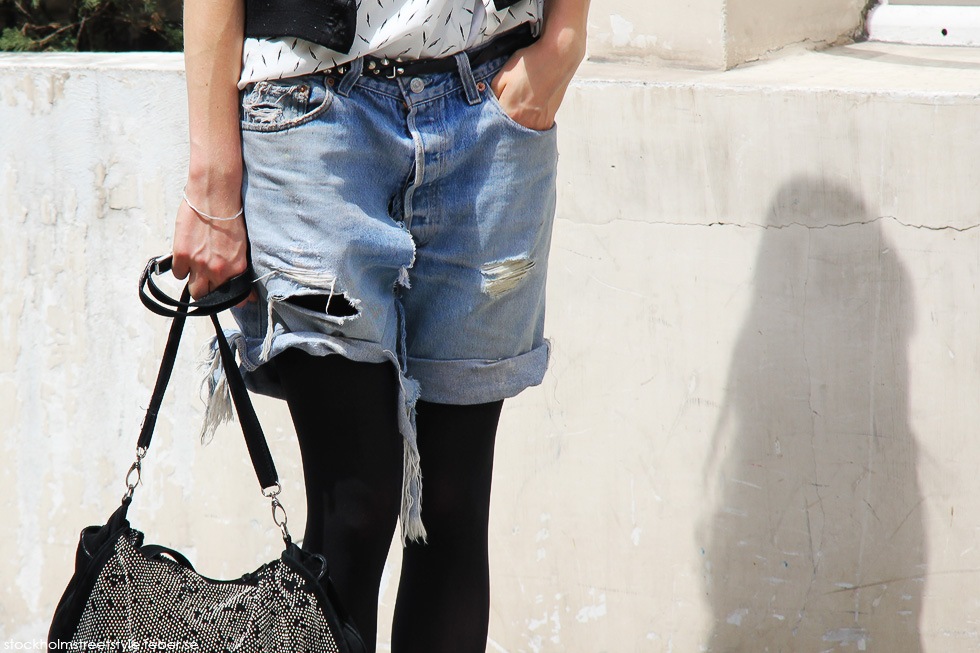 picture: stockholmstreetstyle




Top Three

of the month:


♥

Rules don't stop me - We are Scientists


♥

When I'm alone - Lissie


♥

Perfect Day - Lou Reed

Favourite

French songs

of the moment

(because I have a crush on them lately)

:


♥

'Comme des enfants' and 'Pour un infidèle' - Coeur de Pirate


♥

Non, Non, Non - Camelia Jordana


♥

Laisser tomber les filles - France Gall

(and another favourite French thing: August Vogue Paris Cover)

Doing

anything

songs


♥

She's got you high - Mumm-Ra


♥

Help Myself - Gaetan Roussel




♥

There goes the fear - Doves


♥

Walking On a line - Pony Pony Run Run

Songs for

really, really hot

summer (evenings):
♥

Odessa - Caribou (like it or hate it)
♥

Summertime Rolls - Losers
♥

Childhood - Beach House
♥
Under pressure - David Bowie
♥
Big in Japan - Alphaville
Envoi by Absynthe Minded. I have know this band (from Belgium, by the way) since their very first songs like "It could be". And now I saw on the webside of the french Virgin radio a big promo banner for this band. I always knew they'd make it "big".
Eingestellt von

Alie
um 23:00
0 Kommentare